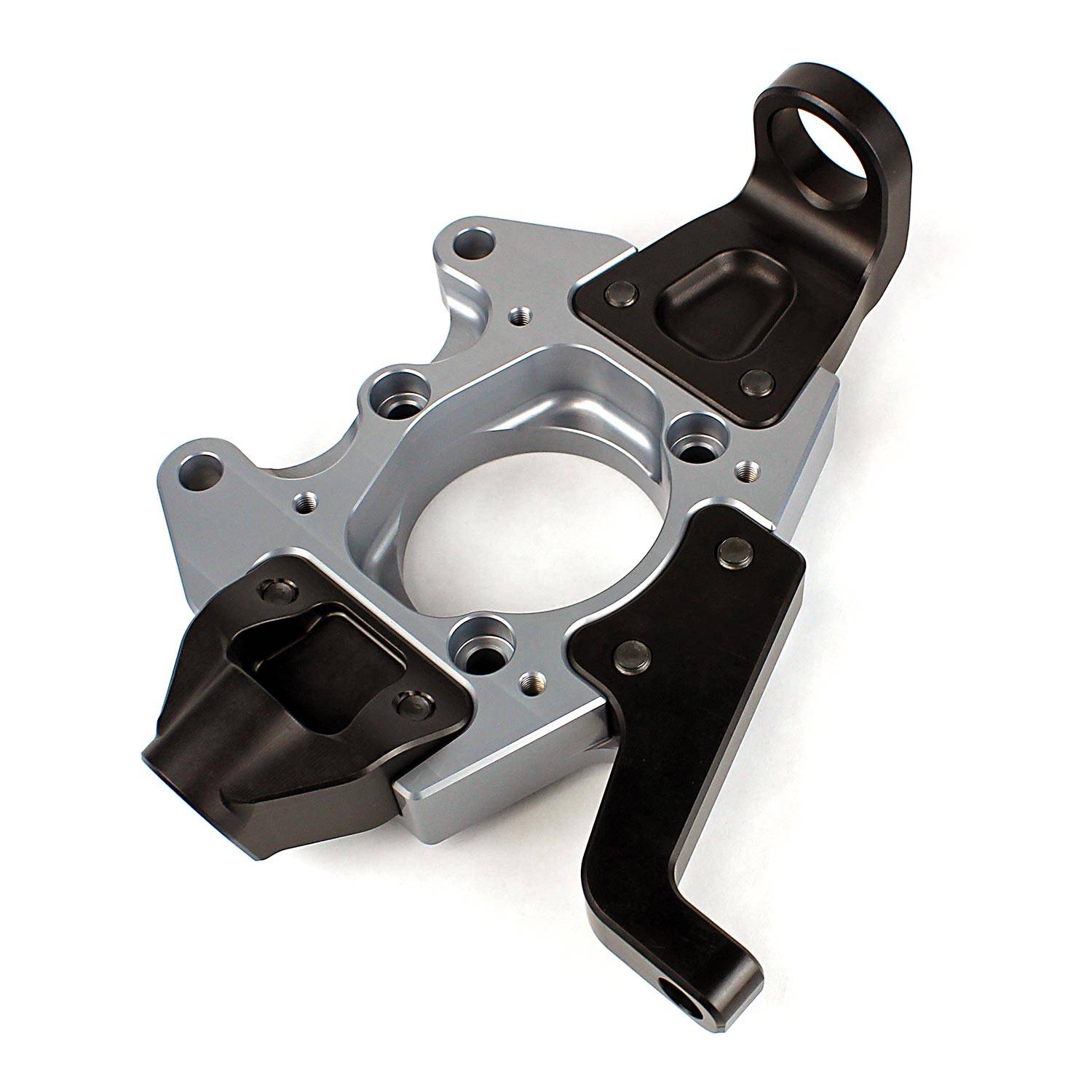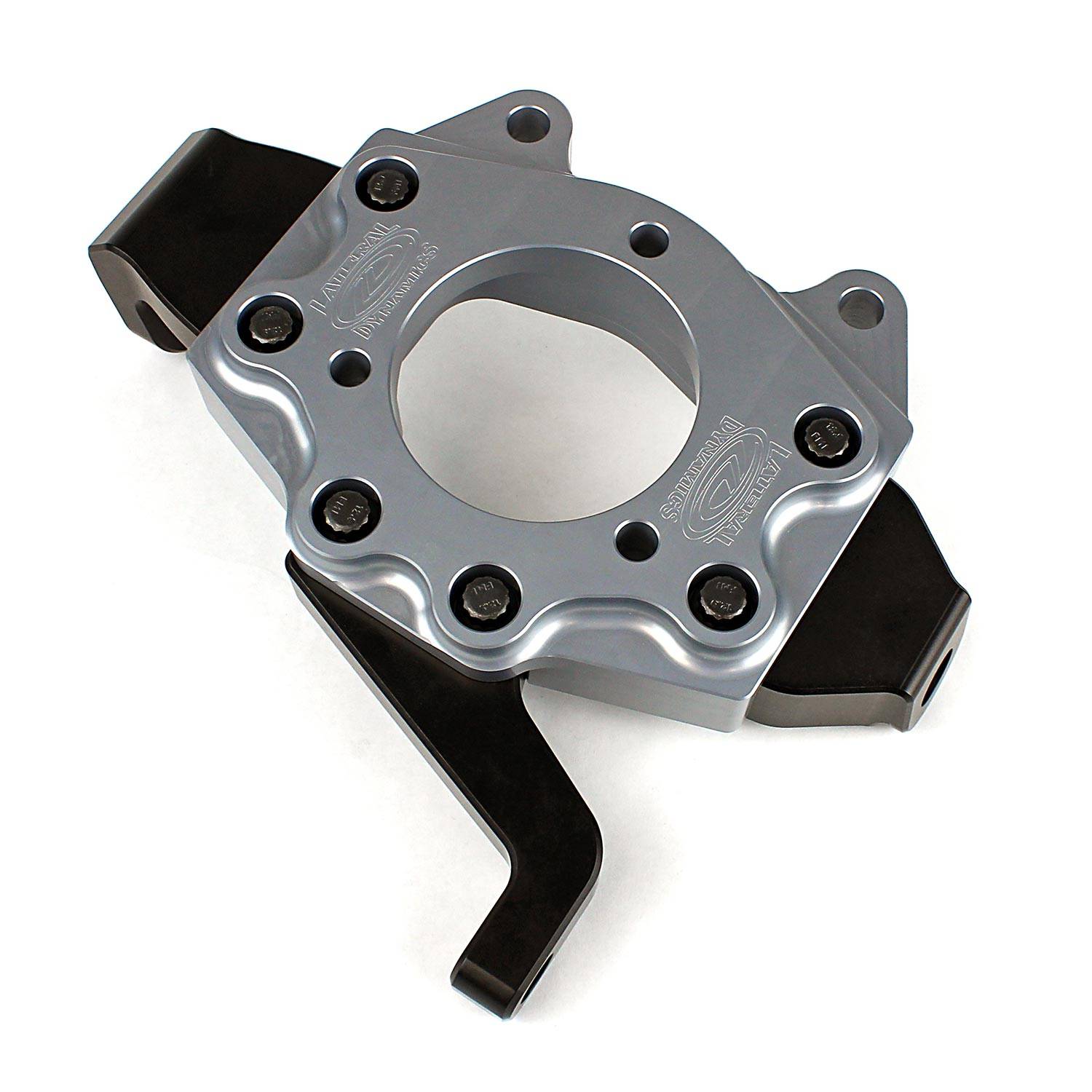 Designed for the ultimate in Rigidity and overall performance potential.
Topology optimization based design maximizes rigidity and strength while remaining light-weight for the ultimate in overall performance.
Precision engineering combined with rigorous Finite Element Analysis results in a complete design with no detail overlooked.
Utilizes C5-7 era Corvette hub and brake assemblies - from OEM to all aftermarket products – allows you to choose the components that fit your application, from "value" to "full competition."

Tight machining tolerances ensures proper kinematic alignment while maintaining modularity.

Modular design allows fine tuning of KAI, Camber through use of optional Shim Kit behind ball joint brackets.
Optional Brake Cooling Hose Bracket easily bolts to spindle body.

Engineered for serviceability - no need to disconnect from lower ball joint to replace hub assembly - saves time in the pits between track sessions in the rare event of hub failure.

Virtually unlimited custom geometry available (Contact us for all of your custom application requirements).

Constructed of a proprietary alloy of American made aerospace-grade aluminum.

Grade 9/12.9 hardware used exclusively for the ultimate in strength and reliability (min 170 kPSI material).

Attractive design, incredible performance and unbeatable value.

Proudly machined and finished exclusively in the USA for uncompromising quality.
Please use menu to see current applications, many other popular applications currently under final development. Contact us to see when your application is ready for delivery.