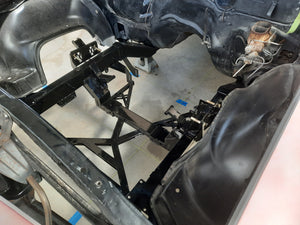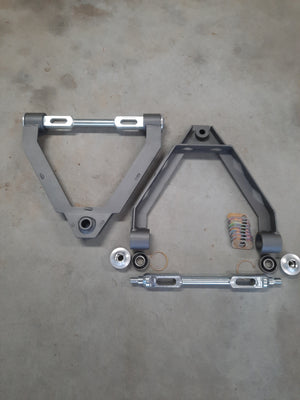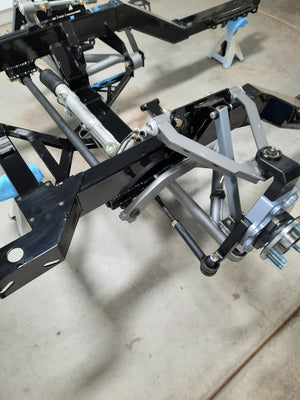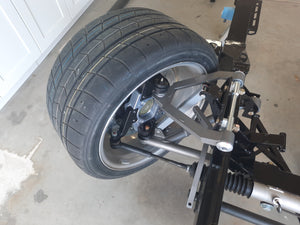 Competitor Front Subframe Systems
The Lateral Dynamics Front Suspension system is now complete, and ready for sale and production for First Generation Camaro and Firebird.  It is the only fully adjustable setup on the market and is equipped with true race pedigree components.  We know that one size doesn't always fit all, so we engineered the system to allow users the ability to adjust for key performance and setup parameters: Anti-dive, Camber Gain, Roll Center Height, Caster, Camber, Ride Height, and of course spring rate and sway bar rates.  Uses the tried and true "SN-95" versions steering rack such as the popular "Cobra R" or any Fox Body rack.  Optional Rack and Pinion and Tie Rod kit, Paint/Powder Coating Options, and Fully Adjustable Speedway Engineering front sway bars.

Standard configuration comes with Subframe, Upper and Lower Control Arms, Competitor Modular Spindles, SKF Xtrak C7 Front Hubs, Howe Racing Precision Upper Cross Shafts, Howe Precision Upper and Lower Ball Joints, and all High Grade Mounting Hardware.  Introductory Pricing is $6765.  Please email us for ordering/more information.  We strongly feel this is the highest performance front suspension and subframe on the market.
Second Generation Camaro/Firebird, and Early Mustang versions forthcoming, contact us for more details.