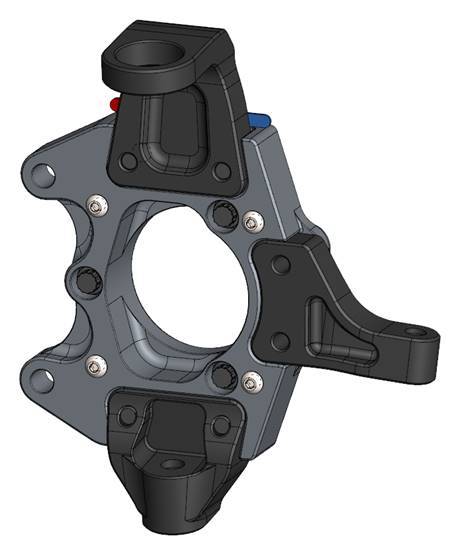 Competitor Modular Spindles, C5/C6 Corvette, Front
'Lateral Dynamics Competitor Spindle configured for C5/C6 era Corvette applications. Ideal for track cars, this bolt on solution offers the following advantages:
The best way to alter the stance of the vehicle, lowering the center of gravity for increased cornering performance and improved looks.
Preserves the OEM suspension geometry and shock travel for greatly increased performance relative to lowering with bolts.
Extremely rigid and strong design, lightweight and highly attractive.
Compatible with both OEM and aftermarket hubs, brakes, ball joints and tie rods.
Currently available for FRONT applications, will also support REAR applications WITHOUT provision for parking brake cable (bolt on rear application utilizing rear parking brake in development, contact us for availability).
Available Howe Racing Precision balljoints highly recommended (optional).